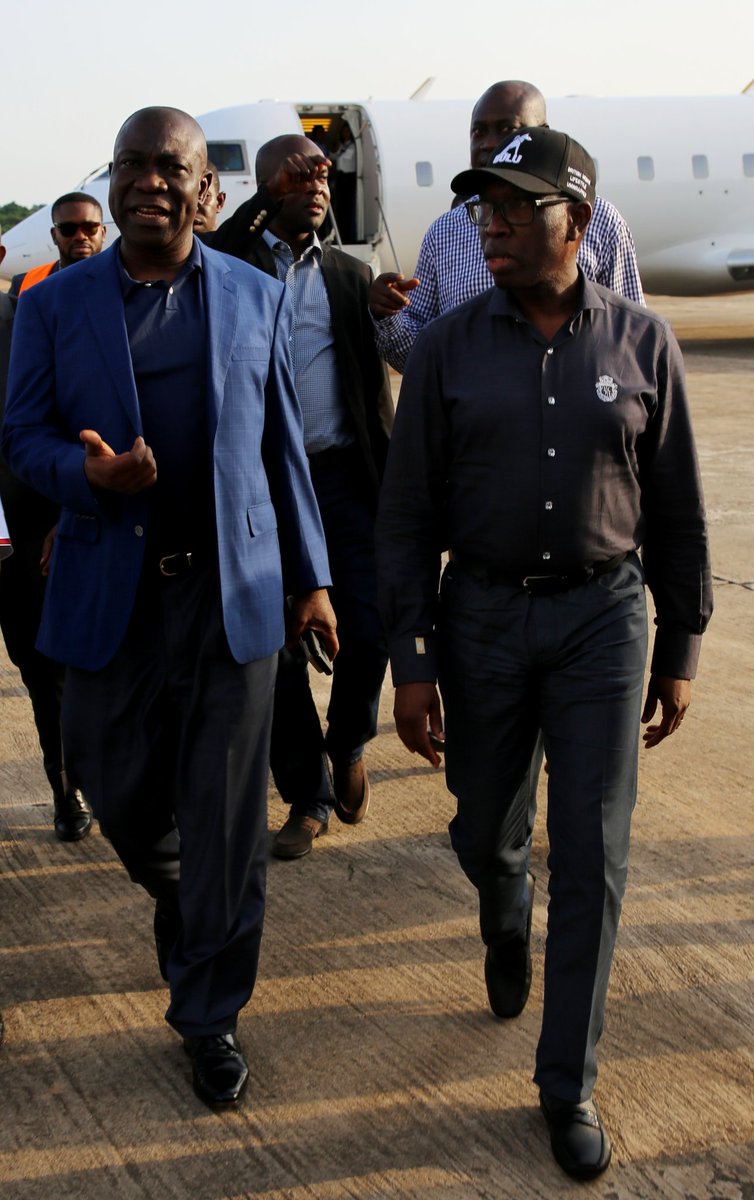 On June 2 Senator Ike Ekweremadu was in Delta state Nigeria to commission numerous completed projects under governor Ifeanyi Okowa.
On his arrival,Ike Ekweremadu was highly welcomed by His Excellency Senator Ifeanyi Okowa,his cabinet,youths and women groups among others.
Senator Ike Ekweremadu was impressed not only by the heavy completed projects which he commissioned in Delta state but by the warmth reception he received from the general people of Delta state. Well,this has always been the usual reception for Senator Ike Ekweremadu,people's No.1 Senator and lover politician. Yes,the youths call him "Man of the people!"
See some endearing compliments from lovers yourself:
"DELTA STATE MAKING GIANT STRIDES UNDER GOVERNOR IFEANYI OKOWA
I was in Delta State at the weekend to commission numerous completed development projects, inspect ongoing ones, and lay foundation stone of the Delta State Central Secretariat.
On hand to receive me were His Excellency, Senator Ifeanyi Okowa, Governor of Delta State and his cabinet; the Delta State Caucus at the National Assembly led by Senator James Manager; the Speaker of the State, traditional rulers, youth and women groups, among others.
I am highly impressed. Delta is matching forward. The Nsukwa-Idemili Road, Agbor-Alidima Road, the ultra-modern library complex, and the numerous projects I commissioned or inspected point to the fact that there is hope for Nigeria.
More grease to Governor Okowa's elbows. Let me also remind the people of Delta State that one good
tenure deserves another" says Senator Ike Ekweremadu.